Woodinville Locksmith Residential Services

At  Woodinville Locksmith we are here to help secure your home, auto and office as well as getting you fast 15 minute response time in emergency situations. We pride our self as one of the fastest, most reliable and most affordable locksmith company in  Woodinville, WA and surrounding areas. You can call  Woodinville Locksmith any time of day 24 hours a day 365 days a year.
Call us today at (425) 242-3357
Woodinville Locksmith is your answer to your complete security needs. Whether you need emergency locksmith services for your auto vehicle, home or business or if you need a complete new security system for your home or business,  Woodinville Locksmith will provide it all for you.  Woodinville Locksmith is the fastest, most affordable and very reliable product and service in the entire  Woodinville, WA and nearby areas. We can be to your location in a matter of a few short minutes.
Residential locksmith services we provide in the Woodinville, WA area are: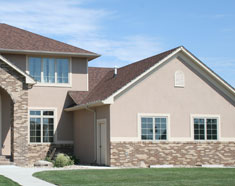 New keys made
Fencing& gate lock installation
Installing new lock sets
Re-keying existing locks & deadbolts
Master system
Home safe installation
Installing new deadbolts
Mailbox locks
High-security locks
Patio & garage door locks
Decorative locks
Peephole installation
Call us today at (425) 242-3357
The safety and protection of your family has always been our number one priority. Our peace of mind rests on the assurance that your homes are well protected from intruders, robbers, and criminals. However, in these modern times where there are numerous conflicts, crime has increased to alarming proportions. Everyday we hear news about homicides, robberies, and terrorism. These occurrences push us to seek for ways to add protection to our properties and loved ones.